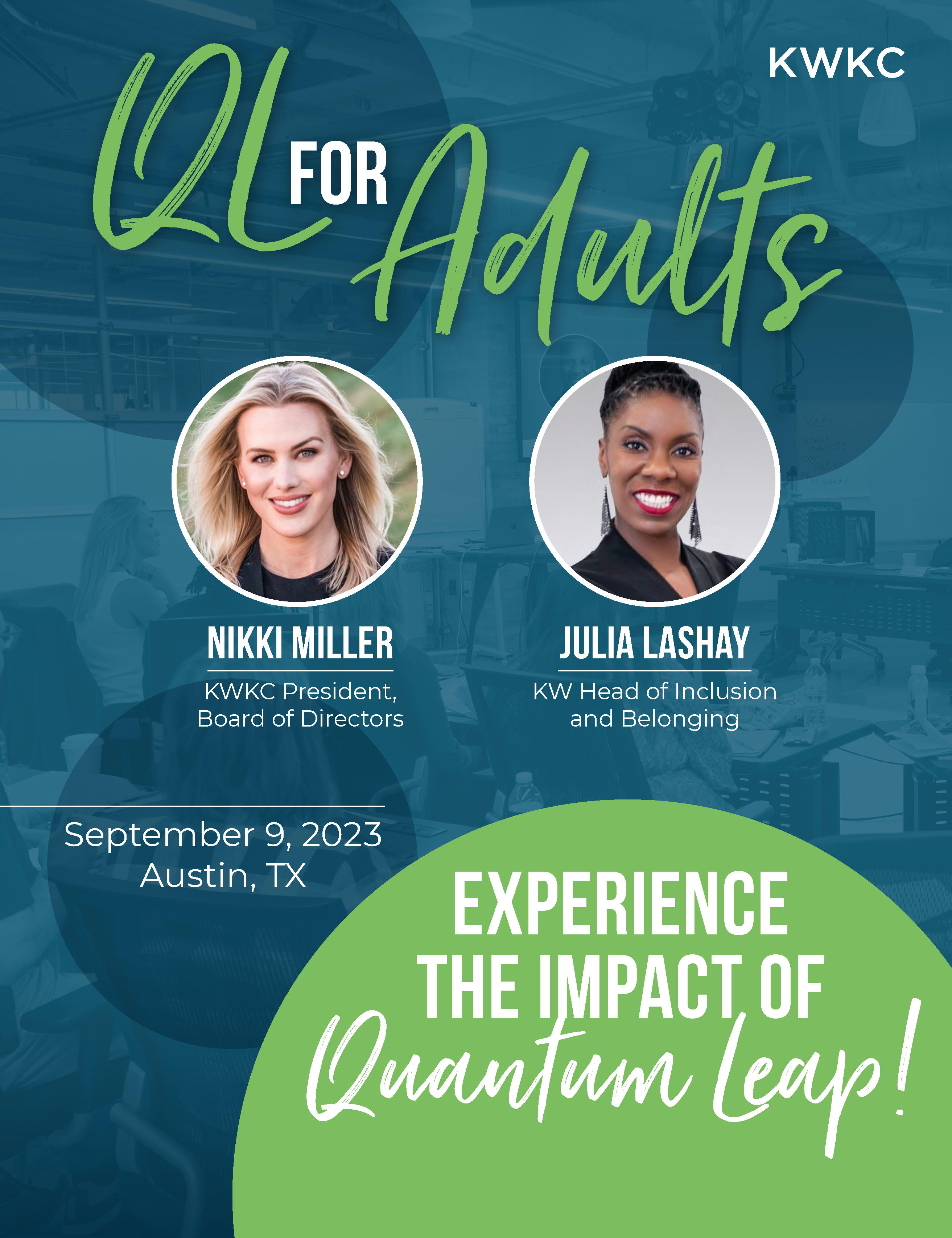 Experience the impact of Quantum Leap
Since 2015, KW Kids Can has empowered over 20,000 young adults by teaching Gary Keller's Quantum Leap. We're sharing the wisdom that is empowering youth worldwide with all adults in our KW family. If you're ready to experience the impact of Quantum Leap (QL) join us on September 9th for QL for Adults!
Master instructors Nikki Miller and Julia Lashay will cover:
Writing a personal mission statement
Setting goals using the GPS tool
Cultivating positive relationships that support personal growth
Developing a wealth-building mindset
If you're already an instructor, this is an excellent opportunity to observe the full QL material. Or, if you're interested in getting involved, we hope you join us to learn more!
Learn more and register HERE: QLAustin.com